A new Mayor can be decided in the Primary Election this August 18th, and people all over the country are working hard to make sure that person is Democrat Jacquelyn McMiller. Early voting in Fort Myers is August 8th through August 15th. Click here for a list of Early Voting poll locations in the City of Fort Myers. 
Postcards to Voters are friendly, handwritten reminders from volunteers to targeted voters giving Democrats a winning edge in close, key races coast to coast.
Postcards to Voters writers from all over the United States were tipped off to Jacquelyn's historic campaign thanks to "90 for 90," a Voting Rights Initiative started in Virginia to celebrate the 90th birthday and the historic political work of Dr. Fergie Reid, Sr. in 2015.
"In honor of Dr. Reid's 90th birthday and his long history of expanding voters' rights, we commit to registering new voters for this years election." – 90for90.org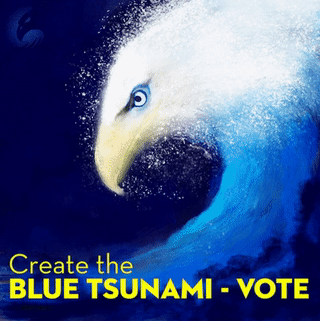 A Lee County resident and long time supporter of Democratic candidates, requested 90 for 90's support of Jacquelyn. It was a phone call that left them impressed by her "breadth of knowledge about the issues faced in Lee County and Fort Myers," a city they remembered as once known for it's for KKK activity. "There is no reason the strong democratic populace of today's Fort Myers shouldn't have a progressive candidate to lead the city," they said.
Considering that thousands of postcards have since been sent in support of Jacquelyn, from hundreds of volunteer writers across the country, it would seem there are many who agree.
The work done by these writers may make the difference in Fort Myer's Mayoral election. Writes shared via Twitter they hope to see Jacquelyn McMiller make history as the City of Fort Myers' first Woman to serve a full term as Mayor. Jacquelyn would also be the first Black Woman to hold the office.
"The support I've received, from people here in the community and from all across the country, means the world to me. I will work hard to make each of them proud." -Jacquelyn McMiller